PUT YOUR MONEY WHERE YOUR HEART IS
Helping YOU take your 1st steps towards sustainable investing.
Be part of and engage in our community with like minded people.
Make it easy to find and invest in companies that match your values (launching soon)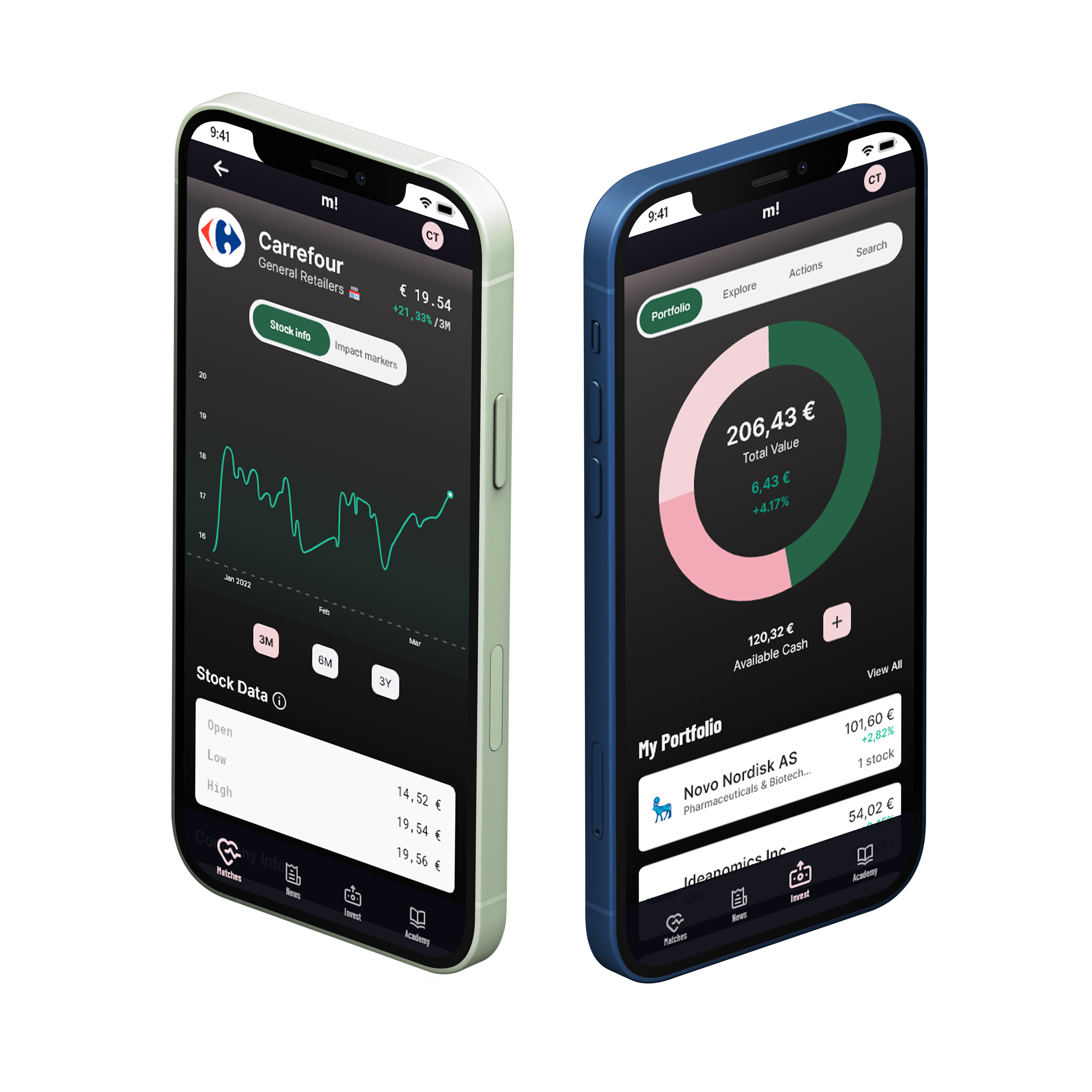 We believe that the gain of financial wealth should not compromise the future of our planet and our communities.
The movement of investing with our hearts and values has already started! We have the power to collectively make a difference.
We are the new generation, the one that focuses on, demands, and drives sustainability.
We believe that it should be easier for everyone to navigate the complex world of investing.
We need options that support financial profit while benefiting our society and ecosystems.